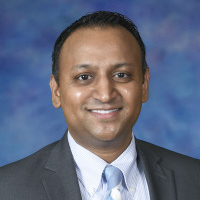 Robert Junna
Director of Technology

Phone: (847) 455-4413 x1298
Fax: (847) 451-2703
Our Technology Staff
Mr. Robert Junna, Director of Technology

Ms. Katy Rudis, Technology Learning Coach- Roy School

Ms. Rachel Souders Wesseling, Technology Learning Specialist

Mr. Jay Duff, Network Specialist

Mrs. Terri Fisher, Student Data Specialist

Mr. Jacob Lewis, Network Technician

Mrs. Sandy Klemm, Help Desk Technician

Mr. Daniel Hernandez, Help Desk Technician
Our Purpose
The vision of Mannheim School District 83 is: "All children can and will learn." In connection with the district's vision, District 83's technology focus will work towards providing students with unlimited opportunities to attain high standards and prepare for tomorrow's workforce. This will be accomplished by:
Instructional technologies will support our curriculum providing students access to a wide variety of integration resources for analyzing, problem solving, communicating, and fostering creativity while addressing diverse learning styles.

Telecommunication tools will support partnerships between Mannheim District 83 and others while encouraging students to become global, life-long learners.

Administrative technologies will improve the effectiveness of administrative tasks and also assist in students' on-going assessment and data analysis.

Today's technologies may not adequately meet the needs of tomorrow's learners, therefore District 83 will continue to evaluate and upgrade within its means, current, emerging technology tools and the district's infrastructure to support the needed learning environment.